Capitol Hill Bathroom Faucets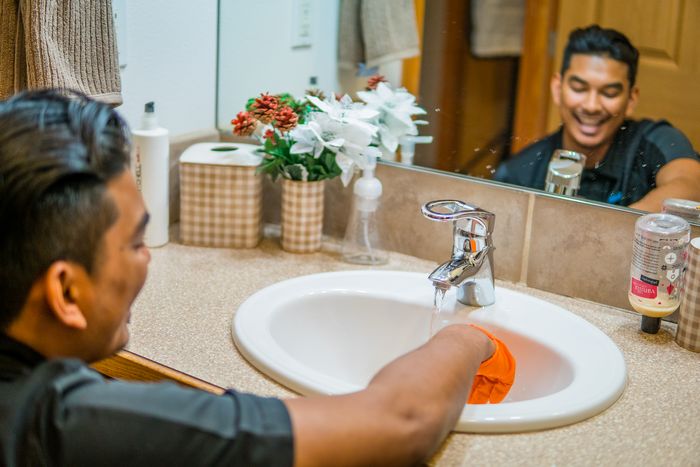 Are you thinking of getting a bathroom remodel job done? Do you want to get new bathroom faucets to enhance its look and function? If you have answered yes to both these questions, then you need to seek the help of trained plumbers serving in Capitol Hill, WA.
This is where we can help. We at Joe's 2 Sons Plumbing offer great services for bathroom faucets in Capitol Hill. As a reliable and affordable plumbing service, we can be called to replace bathroom faucets in Capitol Hill for the following:
Sink faucet
Shower faucet
Bathtub faucet
Vanity faucet
We have bathroom plumbing experts serving in Capitol Hill who can work on all types of bathroom faucets, regardless of their make, model, or brand.
Call Joe's 2 Sons Plumbing at (206) 487-1757 for any services related to bathroom faucets in the Capitol Hill area.