Pierce County Sewer Cleaning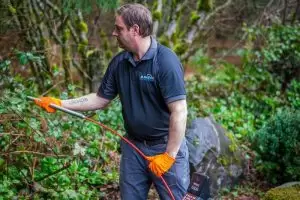 Joe's 2 Sons Plumbing is an established contractor offering industry-leading sewer cleaning services in Pierce County, WA. We intend to act swiftly to address any issues arising due to blockages within the sewer system.
You can rely on us to deliver an optimal Pierce County sewer cleaning service to restore its normal functioning.
Pierce County sewer cleaning requires extensive domain expertise and specialized tools and equipment, so it would be best to hand it over to a professional.
Our highly skilled technicians are well-versed with the many system types to carry out the Pierce County sewer cleaning work effectively while following the local codes or regulations.
We offer a wide array of sewer cleaning solutions, including:
Sewer pipe cleanout
Residential sewer cleaning
Commercial sewer cleaning
Sewer line jetting
Call Joe's 2 Sons Plumbing now for Pierce County sewer cleaning!
(253) 533-7038