Bellevue BlueLight Sewer Repair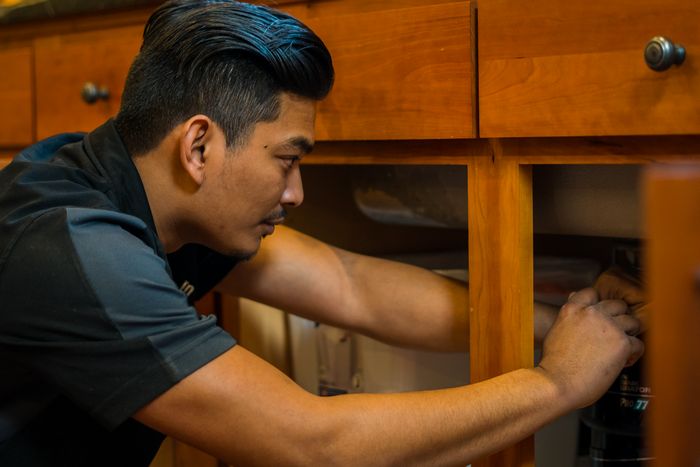 2 Sons Plumbing offers BlueLight sewer repair services in Bellevue, WA and the surrounding areas. Installation of BlueLight liners is an innovative technology that has made trenchless sewer repair even quicker, more cost-effective and less of a hassle then before.
The typical trenchless plumbing involved curing of epoxy liners with hot water or steam. Bellevue BlueLight sewer repair, on the other hand, involves LED curing of specially formulated resin liners. Small pipes (4" to 10" diameter) are ideal for Bellevue BlueLight sewer repair solutions.
Speed of curing is the biggest advantage of Bellevue BlueLight sewer repair system. BlueLight sewers get cured up to five times faster than the usual trenchless repair methods. Contact us for fixing sewer issues with:
BlueLight LED curing technology
BlueLight LED sewer liner
BlueLight drain experts
BlueLight patch lining
Call Joe's 2 Sons Plumbing for Bellevue BlueLight sewer repair!
(425) 988-5305