Shoreline Water Softener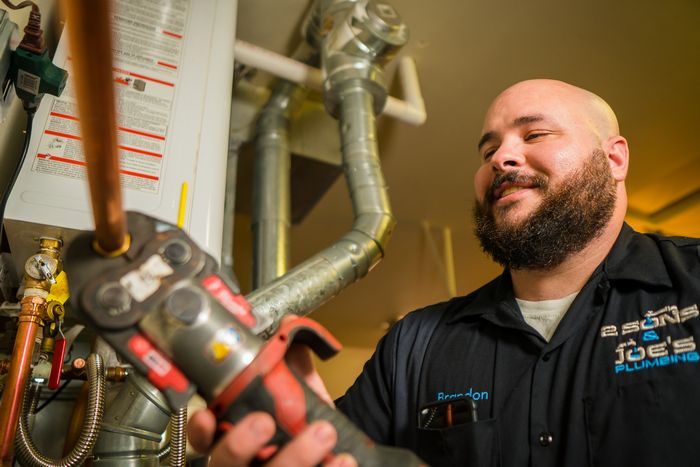 Hard water can be really devastating for your plumbing fixtures. The scaling and deposit that you notice on the floors of the bathroom, around the kitchen sink, on the faucets, and all the other plumbing fixtures is due to water that has dissolved minerals in it.
Get in touch with 2 Sons Plumbing when you require the best quality water softener in Shoreline, WA. It is not possible to change the water supply, but certainly the hardness of the water can be contained. Call us to install or repair any of the following water softener systems in Shoreline:
Salt free water softener
Ion exchange
Magnetic water softener
Reverse osmosis
Our plumber technician will suggest the most appropriate water softener for your Shoreline home after assessing the water type and the quantity of dissolved minerals in it.
Call us at (206) 487-1757 when you wish to get any services related to a water softener in the Shoreline area.