Clyde Hill Sewer Cleaning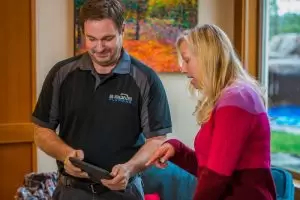 Do you need sewer cleaning on your Clyde Hill, WA property? Are you wondering who to call for a prompt and efficient sewer cleanout so that your drainage system gets restored quickly to normal functioning and works fine for years to come?
It is easy! You just have to place a call to Joe's 2 Sons Plumbing and let our skilled Clyde Hill sewer cleaning experts do the hard work. Our plumbers carry out the sewer line cleanout and leave your property as clean as it was before the drainage issue started.
We have Clyde Hill sewer cleaning services delivered by licensed, bonded and insured plumbers. You stay completely protected throughout the Clyde Hill sewer cleaning job.
Contact our experts now to schedule professional services for the following needs:
Sewer hydro jetting
Drain cleaning
Sewer pipe cleaning
Sewage cleanup
Call Joe's 2 Sons Plumbing for Clyde Hill sewer cleaning on your property!
(425) 988-5305