Bothell Toilet Repair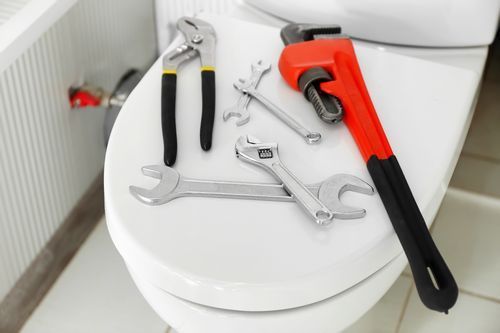 Seeking professional plumbing services is beneficial no matter how insignificant or small the job might seem. As the professionals are well-equipped, they ensure that the installation and repair work is carried out properly, without any glitches.
Count on us when you require expert toilet repair services. We are expert plumbers and have the expertise to offer toilet repair services for all types regardless of the:
Size of toilet
Type of toilet
Model of toilet
Age of toilet
We have cutting-edge tools that help us find the cause of any leakage and fix it. We are able to remove the clog efficiently without damaging the seat, handle, or cover of the unit. If you need complete toilet replacement, we can handle that too.
Feel free to call 2 Sons Plumbing at (206) 487-1757 when you require toilet repair in the Bothell area. Remember that we also provide emergency services besides normal working hours.