Puyallup Sewer Installers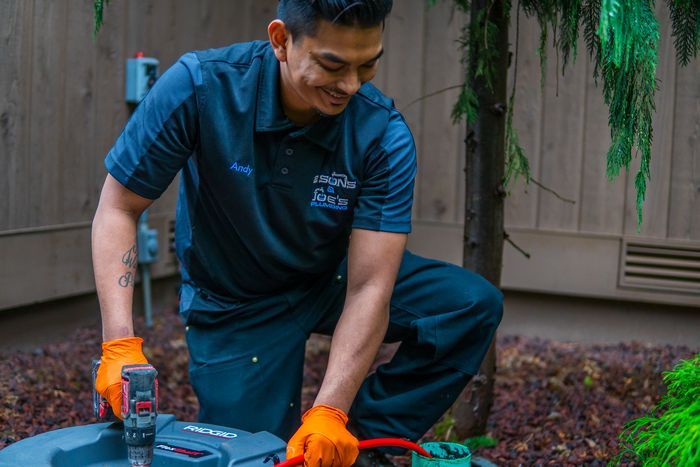 Look no further than us for Puyallup sewer installers whose services combine the finest in workmanship, materials, pricing and customer care. We are driven by our stellar reputation as honest, highly accomplished and reliable Puyallup sewer installers.
Genuine efforts to do flawless work and achieve complete customer satisfaction separate us from the other Puyallup sewer installers. We go all out to ensure that the property owners who turn to us, when they need the services of Puyallup sewer installers, get an efficient, code-compliant and durable drainage system. We also ensure that they will get a stress-free experience throughout its installation.
Let us meet all your sewer line install requirements, including:
•Home sewer system installation
Commercial sewer install
Sewer main line installation
Side sewer install
Call Joe''s 2 Sons Plumbing for Puyallup sewer installers!
(253) 533-7038