Bonney Lake Sewer Camera Inspection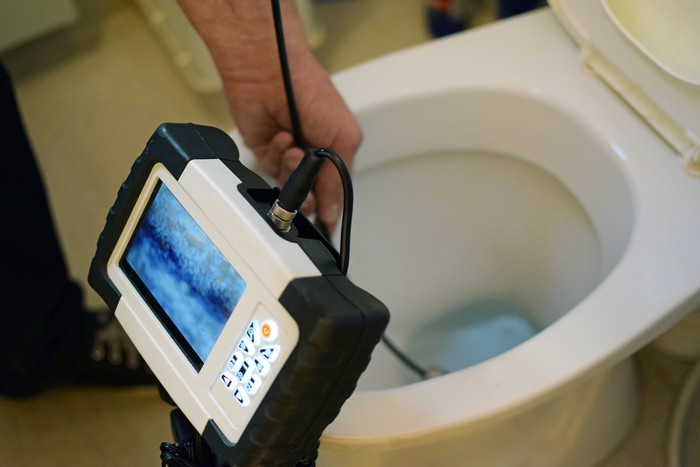 Cleaning the severely clogged drains and sewer lines can be a nightmare even for the professionals, especially if they do not know the cause of the clog. A high-resolution Bonney Lake sewer line camera can be beneficial as it can assess the situation and show the actual cause of the problem.
Give a call to 2 Sons Plumbing for efficient services for sewer camera inspection in the Bonney Lake, WA area. As an established and experienced plumbing inspection company, we have been using the Bonney Lake sewer line camera to locate the leaks and damages in a sewer pipe for quite a while. Getting professionally conducted Bonney Lake sewer camera inspection services can give you the following benefits:
Eliminate unnecessary guessing and digging
Determine the condition of the pipes
Know the cause of pipe damage or clog
Trust our skilled and trained technicians for carrying out the plumbing inspection. The precise location and the cause of the sewer clog, when known, can be easily repaired and removed.