Toilet Everett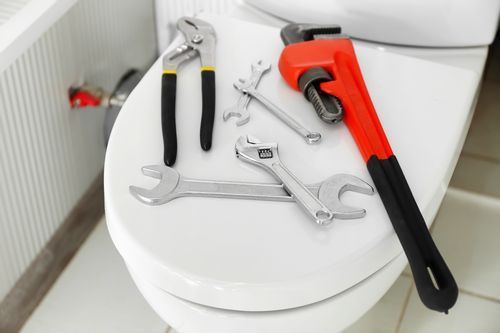 Having problems with the toilet in your Everett, WA area home or commercial establishment? Joe's 2 Sons Plumbing is here to help. We are available 24/7 to perform toilet repair for dealing with an emergency. Do not let the inconvenience or mess linger, get in touch with us without any delay if you have a toilet that:
Is clogged
Runs continuously
Lacks flushing power
Has a broken handle or wiggling seat
Our expertise is not limited to fixing the issues mentioned above. We offer comprehensive toilet repair services in Everett. Our plumber can also fix a leaking base, damaged flapper, and many other problems with toilets.
It is not advisable to take chances with one of the most crucial plumbing fixtures in your building. Make sure you are calling an experienced and professional plumber in your area. Turn to us whenever you need leaking, broken, or clogged toilet repair services.